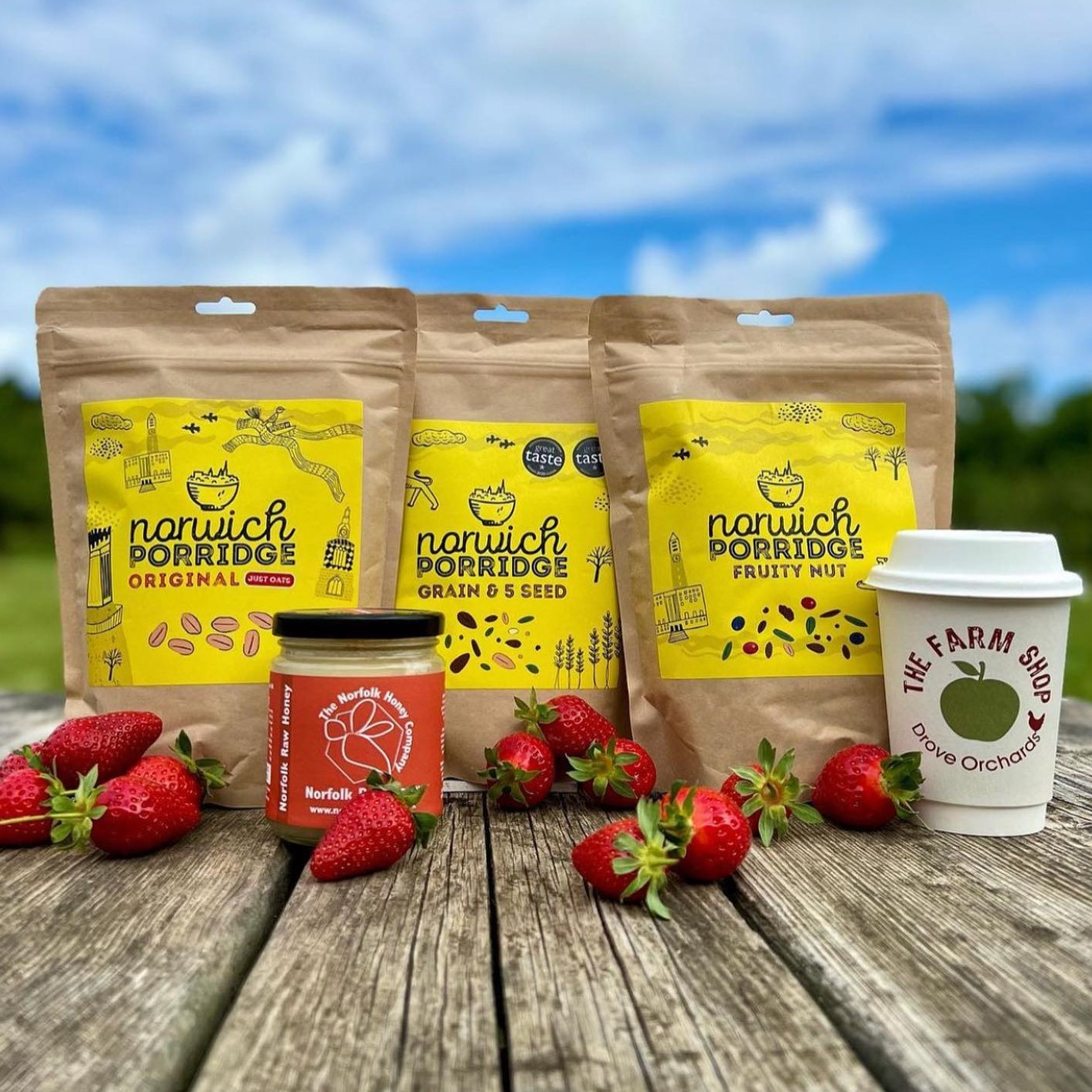 Our little corner of the country may be famously flat but we have seriously lofty expectations over what should be in your breakfast bowl.

As porridge fanatics, we go against the grain to be far braver with flavour. Our porridge would make a traditional Scot blush. 
We never scrimp on taste and you'd be hard pressed to find a more generous helping of fruits, nuts or seeds than in our porridge mixes. Your spoon deserves better. No more fishing around the bowl to find the good stuff!
To us, additives are a major minus. Sugar is our favourite swear word. Call us lazy, but when it comes to flavour, we let nature do all the work. We just hand mix it all together for your enjoyment.
It's time to discover the Norwich way of cooking up the most important meal of the day!